Photo: Mikael Kristenson on Unsplash
Open innovation
External R&D partners are essential to Statkraft. Our ambition is to cooperate with the best qualified national and international institutions and partner with relevant businesses.
We have brilliant people in Statkraft, but we know that brilliant ideas can also come from outside our company. That's why we collaborate with start-ups, academics, research institutes and other businesses. Together, we explore, test and create the energy solutions of tomorrow.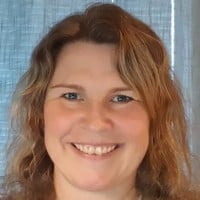 "We need joint efforts to build competence and capabilities for the future."
Head of Corporate R&D
Partner with us
We are constantly looking for relevant partners. Get in touch with us below. Contact Ragne Hildrum if you are associated with a research institute, university and/or industry and Trude Fjeldstad if you would like to share an innovative idea with Statkraft
Marit Ronæss
Head of Corporate R&D
Trude Fjeldstad
Site manager Tofte

Related content
Our approach to innovation

At Statkraft, we are committed to creating a world where renewable energy powers every industry, business and home. Innovation lies at the heart of this commitment.

Read more

What we're working on

Our portfolio is carefully composed to ensure a balance between short term initiatives aimed at improving existing core business and long-term activities designed to explore new business models.

Read more

A foundation of knowledge

The energy sector is in the midst of a rapid transition with profound technological, political and market-based changes. Understanding how the energy system is developing and using this to inform our...

Read more